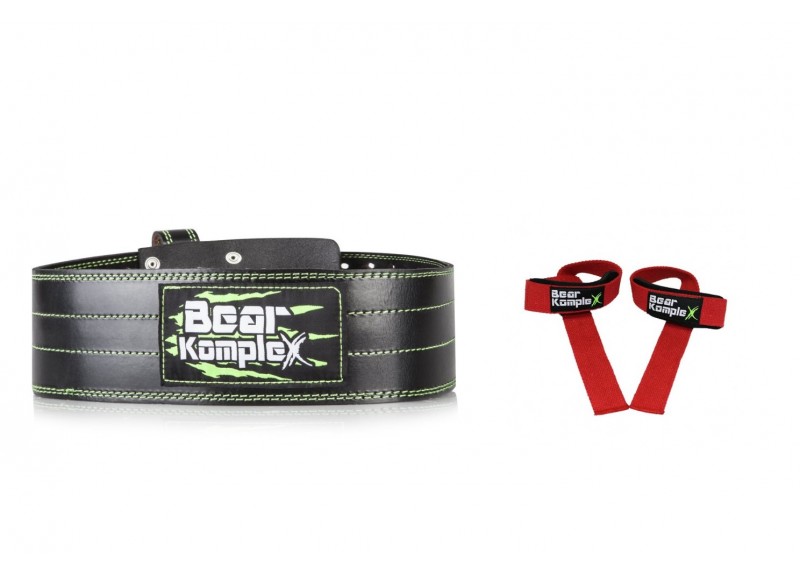  
(Select products from the sections below)
Lifting Bundle
BEAR KOMPLEX - LIFTING BELT
This genuine leather lifting belt is one of the best on the market!
This belt is well crafted with 5mm thickness, a top to bottom length of 4". The construction all comes together with an extremely well made buckle and clasp!
Built sturdy enough to support those heavy lifts but still comfortable enough for everyday wear for those other heavy lifting tasks!
BEAR KOMPLEX LIFTING STRAPS
Whether just starting out or a seasoned weight lifter, lifting straps are basic protection we all need!
These versatile straps are crafted with Padded Neoprene joint protection and additional stitching for added security as you increase the weight during your lifts!
Bear Komplex has done a great job at creating the perfect gym bag accessory!