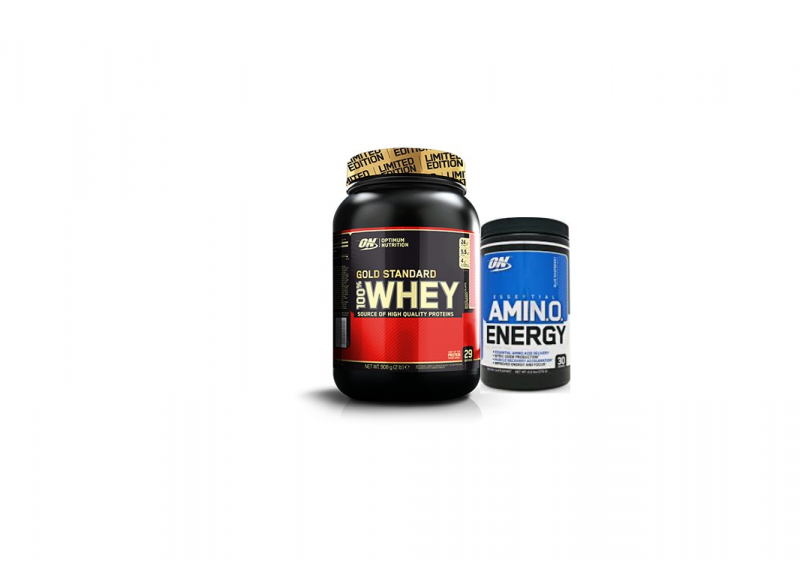  
(Select products from the sections below)
Gold Standard Whey + Amino Energy Bundle
Popularity meets price! Bundle and save $10!
We thought it was time to combine two of our best selling products in a bundle designed for you to save even more!
Optimum Nutrition is known as an industry leader in the supplement arena. They are known for producing great, clean products for an amazing price!
AMINO ENERGY
The perfect boost of energy to keep you going and focused during your workout.
100 mg caffeine
50mg Green Tea
5g Amino Acids
Naturally Flavored
GOLD STANDARD WHEY
Gold Standard Whey is one of the best products for your daily nutritional routine.
Whey Protein 
25g Protein
5g BCAA's
4g Glutamine
Free of Banned Substances